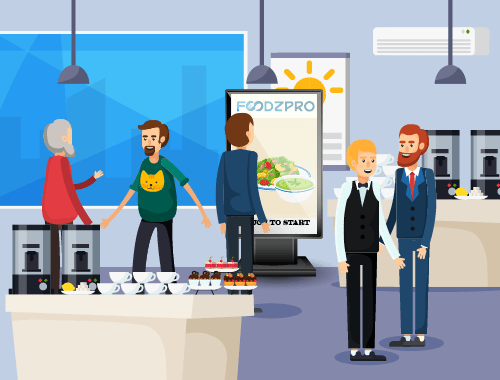 FOODZPRO also works with Self Service Kiosk spontaneously, easy-to-use and mixes into the Point of Sale and Kitchen Display Screen effortlessly. 
The Kitchen Display System (KDS) comes with kitchen-friendly hardware and connects your back-kitchen team to the front serving team including point of sale and kiosk even.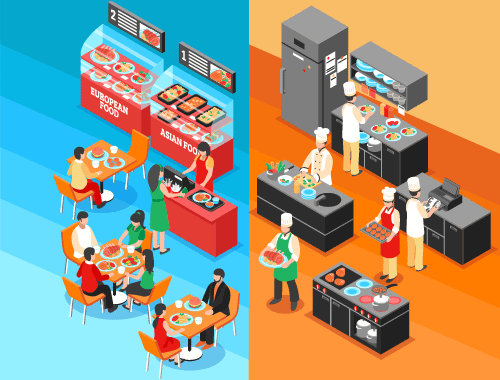 Yes, it is true, communicating each time with the back-kitchen team and the attendants is an annoying job and generate irritations, outcomes in deviation of focus from the guests.
You just need a simple internet connection.
FOODZPRO
brings you the enterprise-wide connectivity across all of your outlets, central kitchen, and back office
Marketing Schemes and Promotions
Scheme and Promotion produce very noticeable effects on the restaurant business. It is undeniable that Scheme and Promotion offer for restaurants provide a series of paybacks than other forms of marketing strategies cannot.
The report's main functionality is in its ability to summarize large amounts of information and represent it in a register and cross-tabulated form.