You just need a simple internet connection.
foodzpro
brings you the enterprise-wide connectivity across all of your outlets, central kitchen, and back office.
foodzpro
allows each location to work independently even if the internet connectivity is lost. Whenever the connectivity is restored it syncs the data automatically with head office.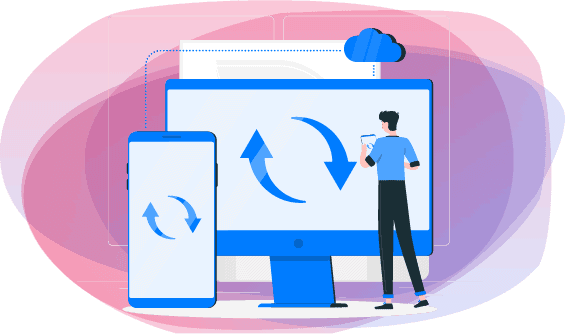 When internet connectivity is stable,
foodzpro
synchronizes the data in near-real-time. This means you do not have to wait for the end of the day and manually import the data from all connected stores and prepare reports.
Initial Installation is very easy and fast. FOODZPRO installer has all the components you need to deploy on any of the platforms like Windows or Android or Mac. You can start and run a restaurant within no time as setup will take only a few minutes. The user interface is really easy still effective and provides a great user experience.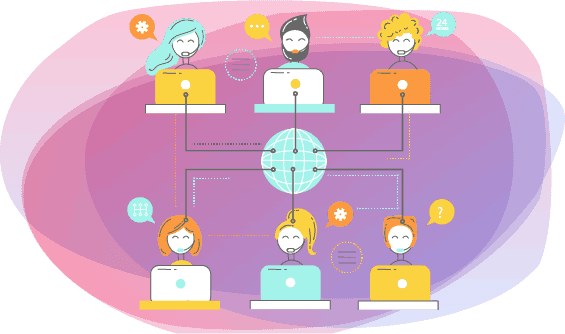 All the settings like menus, combos, discounts, coupons, store time, employee roles, employee rights, printing, security options are centrally controlled. This means there is No Setup at the branch location. The settings do not require special skills at all and are made with just a few checks and clicks.
Seamlessly connects to our all-in-one food services system, including the Point of Sale, Kiosk, APP, Back office software. It will be easy for managers to manage and keep track of everything happening around and keeping central control on hand.
Looking for Solutions
To Boost your Success
FOODZPRO Kiosk can be used at all your desired places like Carnival Stall, QSR and FSR, Stadiums & Arenas, Theme Parks, Airports, Cafes, Bars, Food Trucks, and Bakery & Sweet Shops.
foodzpro's

offers

Your restaurant is as exclusive as the solution you need.
Whether you're opening or improving a single restaurant, multiple restaurants, or a national chain, we can support.
Increase sales Revenue
By increasing order processing speed & decreasing walk away from lines, foodzpro is guaranteed to increase your overall sales revenue.
Reduce Operational Cost
By helping in improving the order accuracy and reducing ans saving human hours, foodzpro helps you greatly reduce operational costs.
Centralized Menu Management
Our cloud-based technology, helps to update the pricing, inventory and special offers through our centralized menu board from anywhere.
24X7 Support 
foodzpro, you will get excellent customer service and support. you will never be stuck in a phone queue or have to talk to a robot for any questions you may have or issues you may be facing. our team is on call 24/7 just for you!
Inbuilt utilities with
foodzpro
Technology for restaurants in the QSR, FSR and fast food industries must highlight speed and order accuracy. Find your solutions.